Amiens Christmas Market
2 km of enchanting scenery
Since 1997, by the year-end holiday season, young and old alike have been able to glean many gift ideas from the 130 Christmas market chalets, that stretch over 2km, while walking the streets of Amiens city centre.
Charming chalet villages
Exhibitors from France, Canada or even from India, will offer handicrafts products, authentic decorative objects and some tasty food.
It's also a great time to visit the Picardy capital : Amiens.
Opening Hours
saturday 23th November
to monday 30TH December 2019
Monday
2pm to 7.30 pm
Tuesday, Wednesday,
Thursday and Friday
10.30pm to 7.30pm
Closing at 5pm
Tuesday 24th Dec
Saturday
10.30am to 9pm
Sunday
10.30am to 7.30pm
Closed
Wednesday 25th Dec
Christmas market plan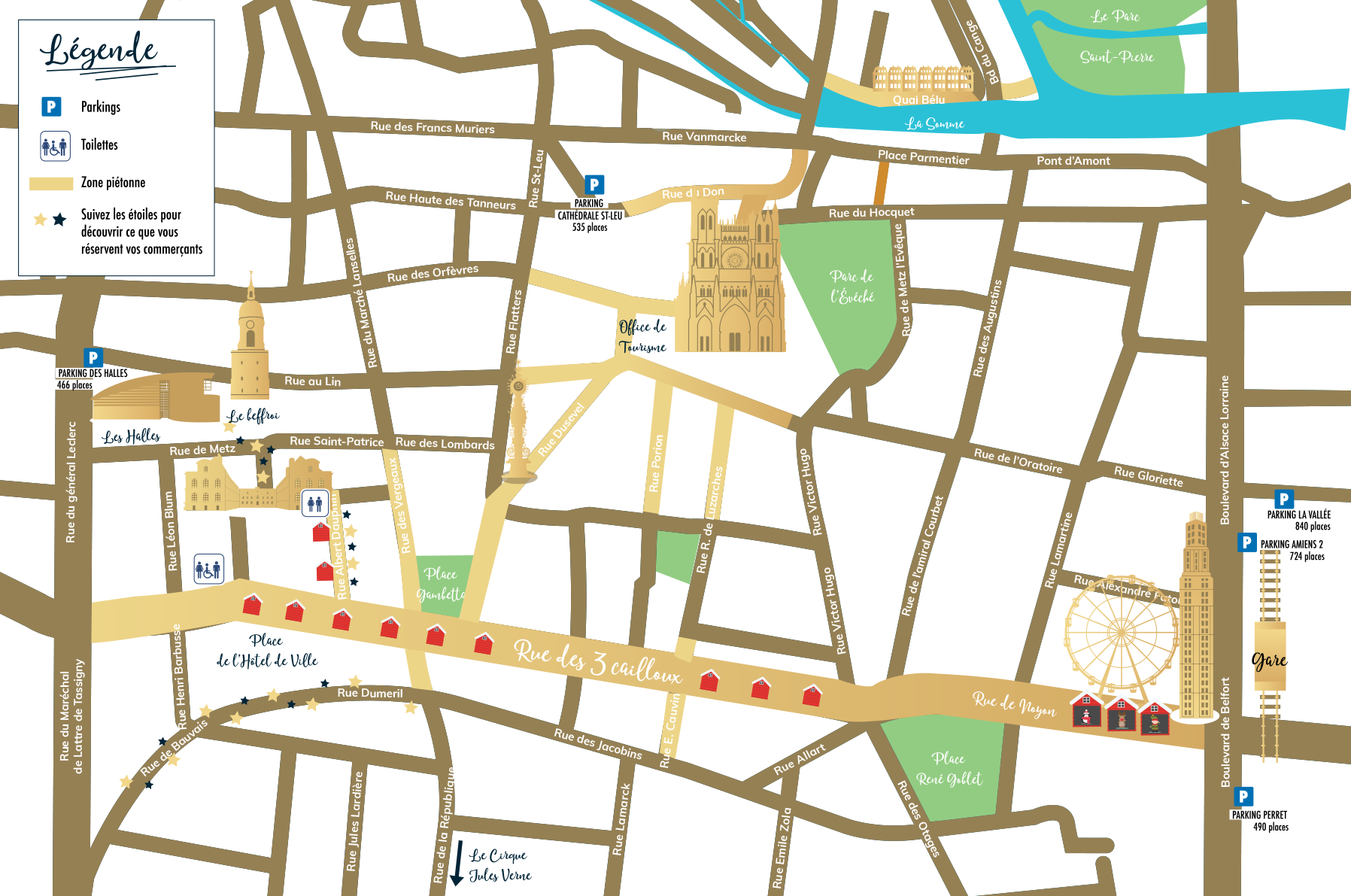 Chroma
From 24th Nov 2018 to 31st Dec at 7pm
Animated Showcase
From 23th Nov to 30th Dec 2019
Santa's house
From 24th Nov to 24th Dec 2019
Giant fir
From 24th Nov to 30st Dec 2019
The mountain village and rink
From 23th Nov to 30 Déc 2019
Nursery
From 24th Nov 2018 to 30 Dec 2018
Car Park
18 Place de l'Hôtel de ville, 80000 Amiens
Car Park
22 Rue du Général Leclerc, 80000 Amiens
Car Park
33 Place Alphonse Fiquet, 80000 Amiens