Amiens Christmas Market Presentation
Amiens's very first Christmas market was launched in November 1997. It stands out for its original organization: it's organized by the merchants themselves, namely the Federation of Shopkeepers of Amiens Downtown Merchants (Fédération des Commerçants du Centre-Ville d'Amiens) and the Trade Union Committee of Non-sedentary Commerce of the Somme Department (Chambre Syndicale du Commerce Non Sédentaire de la Somme).
The city, as the main partner of the event, offers many attractive activites.
While walking through the largest pedestrian street, you will also enjoy exploring the splendours of Amiens : it's Gothic cathedral, classed as a World heritage Site by UNESCO, its Belfry, its puppeteer tradition, its old neighbourhood drained by the Somme river, … You'll find so many reasons to stay for a whole weekend and maybe more!
The figures
Over 1 milion visitors during 37 days of festivities with 130 cottages over 2 kilometers (1.24 miles)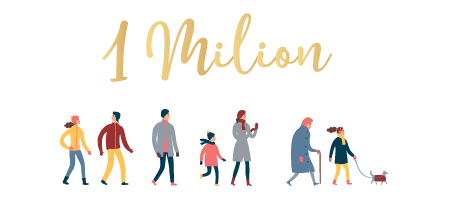 More than one million visitors come from Picardy, from Ile-de-France, from the Northern France and abroad to wander in front of Amiens' chalets.
Every year, during 37 days visitors can enjoy this spendide event.
It's the largest Christmas market in the North of France in terms of number of chalets (130), right before Lille and Béthune in the Nord-Pas-de-Calais (approx. 80), Beauvais and Saint-Quentin in Picardy region (approx. 50).
The wooden chalets are placed in the heart of downtown, they have been spread over more than 1.24 miles, in the pedestrian area.
And of course there are the 750 local shopkeepers along the streets flooded by the chalets during this period: they will warmly welcome you and will be able to help you in your Christmas purchases.
Spending quality time, having fun, finding gifts, sampling various traditional regional specialities… everyone can have a good time at Amiens' Christmas Market!